We have relocated! The new address is:



Beacon Medical Germany GmbH
c/o Unicorn Haus am Platz
Am Neuen Markt 9 E-F
14467 Potsdam
News from 11.03.2021
VIVO announces EU GMP certification

NAPANEE, ON , March 11, 2021 / CNW / - VIVO Cannabis Inc. (TSX: VIVO ) (OTCQX: VVCIF) (" VIVO " or the " Company ") announced today that its Vanluven facility in Napanee Ontario has received EU GMP Certification of European Union (Good Manufacturing Practices) from the Brandenburg Health Authority, Provincial Office for Occupational Safety, Consumer Protection and Health (" LAVG "). The certification takes immediate effect and allows VIVO, through its subsidiary ABcann Medicinals, to export products for sale in European and other markets for which products must be manufactured according to strict GMP standards.
At the same time, VIVO's German subsidiary Beacon Medical Germany GmbH received an import license from the agency to import Napanee medicinal cannabis flowers into Germany and the EU.
Source: Newswire
Beacon Medical has all necessary permits to import and distribute medical cannabis, the wholesale permit according to § 52a AMG, GMP / GDP certificate, narcotics permit according to §3 BtMG, import permit according to § 72 AMG. We import and distribute medical cannabis with the highest reliability. We offer doctors, pharmacists and patients quick orientation, forward-looking therapy solutions and first-class service.
We are Beacon Medical Germany.
Medical cannabis is a basically versatile possible therapy option. The reason for this is the different concentration as well as the variety of its different…
Read more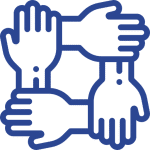 LOOKING FOR A NEW CHALLENGE?
You are welcome to actively participate in the growth of our company and to make your plans for the future a reality with us.
Apply to Beacon Medical Germany!
VIVO is a family of premium brands and businesses, building a world-class cannabis company through the acquisition and development of specialty brands.