Beacon Medical Germany prepares marketing of their own medicinal cannabis flowers in Germany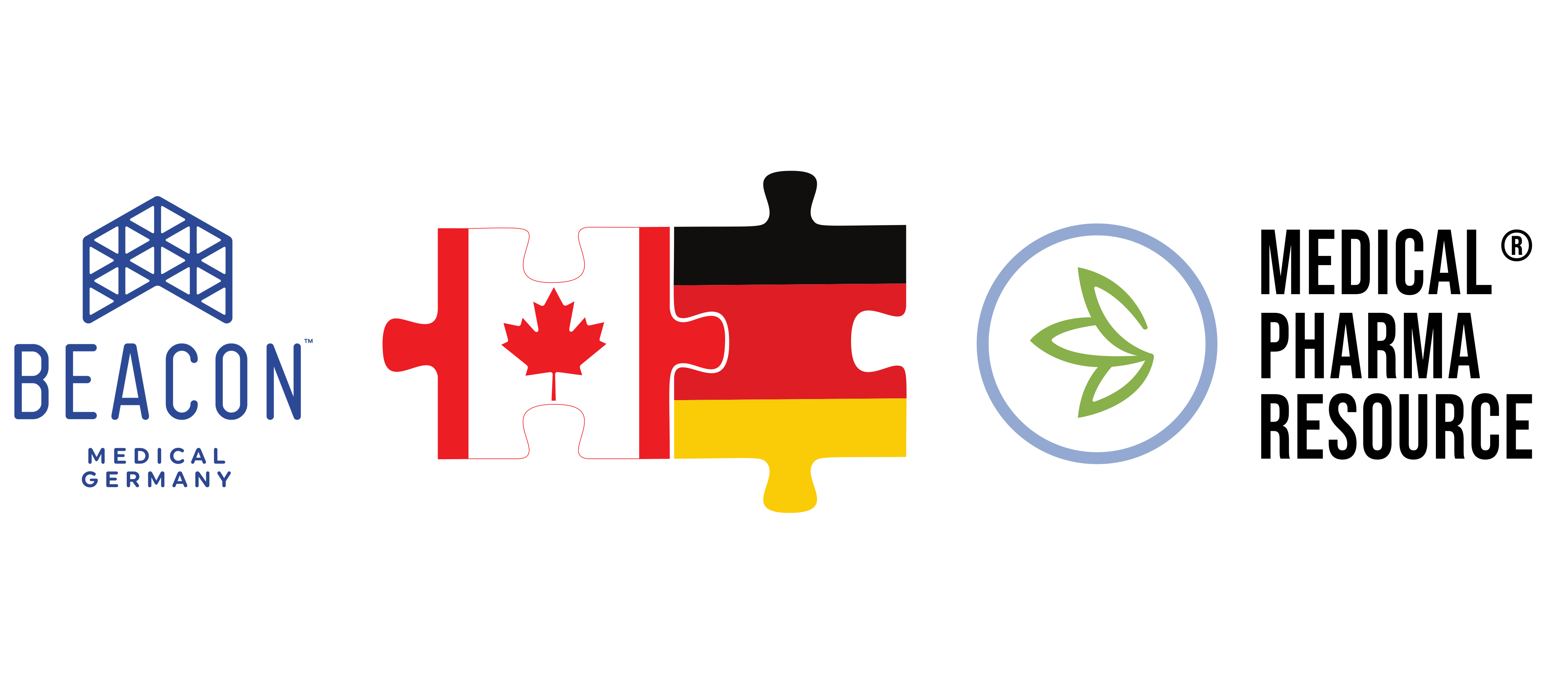 (Potsdam\Germany, 09/30/21) - Beacon Medical Germany GmbH and Medical Pharma Resource GmbH are jointly preparing to market medicinal cannabis flowers in Germany.
The flowers will be produced by Beacon Medical's subsidiary ABcann Medicinals, Napanee (ON) in Canada according to EU-GMP Volume 4 Part 1. The first shipment is expected in Q4 2021 and will be the cultivar "Beacons`s Wappa", a strain, which is not yet available to German physicians and patients.
Medical Pharma Resource (Medical Pharma) GmbH, based in Langenfeld\Germany, is the exclusive distributor of Beacon's medical cannabis flower products and also provides support functions for pharmacy customers. Medical Pharma has already set up a medical section and a hotline for pharmacies and will be the first point of contact for the medical staff for all concerns and questions about the Beacon products or even about "cannabis as medicine".
Non-binding pre-orders are already possible at Medical Pharma.
Beacon Medical Germany and Medical Pharma Resource, are committed to further therapeutic alternatives in the medical field. Through numerous research results on phytocannabinoids and terpenes, both partners have long seen further potential in the treatment of patients with unmet therapeutic needs. Through the many years of experience of the Canadian VIVO subsidiary "Harvest Medicine", there are additional findings that may also be relevant for patients undergoing treatment with medical cannabis in Germany.
Beacon Medical Germany GmbH is a German subsidiary of Canada-based VIVO Cannabis Inc.
About VIVO Cannabis ™
VIVO Cannabis ™ is recognized for trusted, premium cannabis products and services. It holds cultivation, processing and sales licences from Health Canada and operates world-class indoor and seasonal cultivation facilities. VIVO has a collection of premium brands, each targeting different customer segments, including Canna Farms, Beacon Medical, Fireside, and Lumina. Harvest Medicine, VIVO's client-centric, scalable network of medical cannabis clinics, has serviced over 150,000 patient visits. VIVO is pursuing several partnership and product development opportunities and is focusing its international efforts on Germany, the EU and Australia.
For more information, please visit:
www.vivocannabis.com.
About Medical Pharma Resource ®
Medical Pharma Resource (Medical Pharma) GmbH was founded at the end of 2018 with the head office in Langenfeld. The pharmaceutical company focuses on the import and distribution of prescription medical cannabis products and applicators.
Since the foundation of the company in 2018, national and international cooperation's with partners from logistics, narcotic warehousing and cannabis producers have been concluded so that own products can also be introduced and distributed under the brand name "MPRCanna®".
Medical Pharma is a licensed pharmaceutical wholesaler according to § 52a of the German Medicines Act (AMG) and has a permit to handle narcotics according to § 3 of the German Narcotics Act (BtMG). Currently, Medical Pharma is preparing for the granting of the manufacturing license according to § 13 AMG and for the import license according to § 72 AMG.
The philosophy of Medical Pharma

The core of Medical Pharma's company philosophy is to provide patients with new high quality medicinal cannabis flowers in the future.
The Medical Pharma Resource GmbH has made it its goal to take into account the important criteria for the well-being of patients when selecting manufacturers, in order to ensure the best possible level of quality, effectiveness, transparency and availability.
The partner products, the own products and also selectively products of the German competitors will be offered via own distribution platform of Medical Pharma.
For more information, please visit:
www.mp-resource.de